DJ/PRESENTERS
.
Reggae Radio Station
Reggae Music 24/7
Check the Djs/Selectors image
for Show Times
.
Reggae Radio Station
The One Drop Roots Reggae Specialist
CLICK FOR MORE

Tbn Reggae Radio Station
ROOTS ROCKERS, RETRO & CULTURE REGGAE
WE ARE FOCUSED ON DEVELOPING REGGAE MUSIC AS A STRONG SOCIAL AND CULTURAL POWER, NOT ONLY IN JAMAICA BUT ALL OVER THE WORLD. TBN REGGAE RADIO IS FOCUSED ON CAPTURING AND DOCUMENTING THE DYNAMIC PERSONA OF JAMAICA'S RICH MUSICAL LANDSCAPE. WITH OUR TRUSTED TEAM OF JOURNALISTS WORKING AROUND THE CLOCK, WE STRIVE TO BRING YOU UP-TO-DATE COVERAGE OF EVENTS FROM A TEAM YOU CAN TRUST.
.
Royal Marx Sound System
Mondays @1pm & Saturdays ReBro @2Pm
All times EST USA
Holding The Order & Protecting The Culture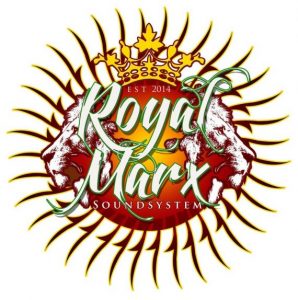 Royal Marx Sound System TBN Reggae Radio Station
Royal Marx Soundsystem was Established in 2014 in the heart of the UK by Owner/Selecta – Mista Sensi (a former DJ & Radio Host).
With a serious passion for Reggae Music there was only one mission. Spread the positive vibes of Reggae Music as far and wide as possible.
With a background in the Urban music scene in the UK, Mista Sensi's plan was based on a solid foundation.
Having played alongside a handful of the Top Soundsystems in the UK, The sights were clearly set on further afield.. Through hard work and perseverance Mista Sensi was able to build a great following across the whole of Europe and beyond, Playing alongside the likes of , Heavy Hammer, Bom Chilom, Warrior Sound Interntional, Sensiriti, Foundation (NL), Ride Di Vibes, Fury Bass, Bass Odyssey, King Addies and many more……..
Proud To Represent The UK
The Lionheart Sound)
Royal Marx Sound System
Holding The Order & Protecting The Culture
.
.
Saturdays 12:00 Noon EST USA
.
Madu Ellis aka Faada Sojie
Qualitex Sound System in 1986
CLICK FOR MORE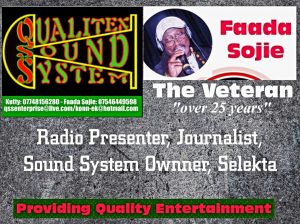 Madu Ellis aka Faada Sojie Reggae Radio Station
Madu Ellis aka Faada Sojie. Born in Yallahs St. Thomas Jamaica.   After graduating High School I served in the Jamaica Defence Force for seven years.   I have always been addicted to music and sound systems.   I First put a record on a turntable at age 7 and got the opportunity to experience dancehall at age 10.   At that tender age I had good memory for music and was always able to tell what song was played and at what time.   I could tell the producer of a song just by listening to the drums.  I always knew that I would own a sound system.   I always describe Yallahs St. Thomas as the capital for sound systems and dancehall culture.
In 1984 I migrated to Bristol UK where I pursued a career in Youth and Community Development.   I also qualified as a Journalist and Afrikan History Tutor.   My love of music enabled me to form Qualitex Sound System in 1986.   I have always managed to mix profession with my love for music.   I have played in several countries across Europe, America and Afrika with the highlight of my career being 1993 when I played in my place of birth.
My sound is based in Bristol UK and we have now developed the business by making sound systems from our factory based in the same city.  Over the past 20 years I have mentored a number of people who have gone on to become household names.   I am also a partner in a sound and PA system based in Gambia West Afrika.   I have been a radio presenter for over 20 years and is part of Ujima Radio based in Bristol UK.  It is the biggest black radio station in the South West of England.
.
Ricky Trooper
Show Times Sun/Mon/wed @8:00 pm
Rebro times Tue/Wed/Fri @12:00 Noon
All Times USA EST
.
Ricky Trooper
The World Greatest Sound System Selector
CLICK FOR MORE
Ricky Trooper Tbn Reggae Radio Station
Born in St. Mary Jamaica, Ricky Trooper is a veteran reggae and dancehall sound selector.
His journey in dancehall reggae began when has was eight years old when he moved to Spanish Town,
where the owner of Coptic Hi Power introduced him to his first sound system.
Actually, Copey- the owner of Coptic Hi Power mentored him on the art of dancehall reggae sound clash.
He started out his deejaying career at the mighty Kilamanjaro where he worked alongside the likes of Pap San, Ninja Man, Lecturer, and Bunny General. Â
It's at Kilamanjaro Sound System where he showcased his mastery of selecting hence earning him the nickname "The Killing Machine."
He then moved to Volume One and later came to own his sound system called Ultimate Touch. He currently one of the top sound system/selectors in the dancehall crush.
Trooper has had an illustrious career in reggae and dancehall music.
The world knows him as a skilled sound killing machine. He left a mark in the dancehall reggae genre with his sound clashing mastery.
Many consider him a living legend when it comes to making great dub plates.
Ricky Trooper worked with top sounds including Kilimanjaro Sound System, Metro Media, Bass Odyssey, and many more.
Ricky Trooper is truly one of those Jamaican selectors who given the sound a fresh flavor.
.
DJ wanted
Show times
Saturdays 8:00 pm
USA EST
.
DJ Wanted Dancehall Mix Master
DJ Wanted is located in Jamaica from the parish St Elizabeth Middle Quarters.
CLICK FOR MORE
 Dj Wanted Tbn Reggae Radio Station
DJ Wanted is located in Jamaica from the parish St Elizabeth,this DJ is also known as one of  the best Dj. from western Jamaica
Wanted does not only make mixtape  but also he does music producing
His first project was Bright shooting star With 5 artist released on Feb 1,2019 Simple Cool Voice on Bright Shooting Star Riddim with the song Overcome has official music video on YouTube.
His second project was an Afrobeat instrumental featuring a female artist from Africa known as fire queen the song tittle This time was released on May 10,2019 Dj wanted last project Black Diamond riddim was produce by him and Monster Records from Guyana Six artist was on this riddim featuring:
One of Dj Wanted Project was released on September 6 2019.this projects are available on every selling store an streaming sites.
.
Supakeith
Show Times
Sundays 6:00 pm
USA EST
.
Supakeith
The One Drop Roots Reggae Specialist
CLICK FOR MORE

Tbn Reggae Radio Station
ROOTS ROCKERS, RETRO & CULTURE REGGAE, SELECTOR/DJ
Keith Blake is professionally known as Keith from Killamanjaro Sound System. Keith was born and raised in Trench Town, Kingston Jamaica.
Home of the great musical legend Bob Marley. The community of Trench Town which is rich with musical talent leading to Keith love for music.
The passionate Keith had for music Keith  joined a local marching band as a drummer and bugler after he moved to Spanish town when he was still a teenager.
While he was in the marching band he was introduced to Great Ricky Trooper (See full Interview here) back in the early 1990s after Trooper got his break as the top Selector for Killamanjaro
Keith and Trooper became good friends short while after Trooper got Keith a job with Killamanjaro, Keith starting out lifting speakers boxes,and record box and   amplifier duties.
Before long Keith start making rounds with Trooper daily,
mainly dealing with artists making custom songs /dub plates. After a few years working with Trooper, Keith was exposed to how the sound systems world operates.
Moving from strength to strength he became very impressive, he then start to travel overseas with Killamanjaro sounds systems.
He left Jaro with Trooper who departed to start his own sound system business called Sound Trooper.
(See full Interview) Around 2010 Keith left Sound Trooper when he got a joint partnership deal with a club owner in Jamaica.
Now known as  Supakeith, he will now put his musical skill on display with TBN Reggae Radio. So sit back and enjoy the sounds of Supakeith.
.
Jah Power Sound
Show Times Sundays 12:30 pm
Rebro Thursday's 12:00 pm
USA EST
.
Jah Power Sound
TBNREGGAERADIO is a space for reggae and dancehall music followers.
CLICK FOR MORE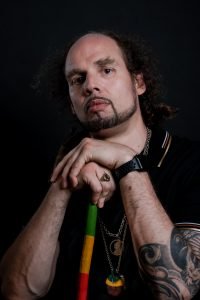 JAH POWER SOUND
Jah Power Sound was founded in 1996 by Jahlwa & Ossboss in Vienna/Austria and was

the first Soundsystem which took Reggaeculture in Austria to another level.

Inspired by Jamaican Bashments Jah Power promoted their first Dances from

1996-2000 called Bashment Extravaganza

Next to regular Dances they promoted 1999 the first Dancehallqueencontest in Vienna

and repeated it from year to year til 2007

From 2000 – 2012 they played many dances with many big artists like Freddy McGregor,

Capleton, Gentleman, Lutan Fyah, Ward 21, Anthony b., Max Romeo and the list goes

on and on all over Europe

2012 Ossboss left the Sound. Jahlwa started a regular Radioshow called "Jahlwa

blazing" on Raggakings Radio

Since 2016 Jah Power started to promote a small family festival at one of the most

beautiful Places in Austria called "IRIE IN THE WOODS"

In 2017 JAH POWER teamed up with the Juicy Crew, One of the biggest HipHop Crews

of Vienna, and they started up together HIP HOP vs DANCEHALL. A very successful

bashment series

Since 2019 Jahlwa started to play on RobboRanxRadio the biggest Reggaeradiostation

in Europe

For bookings send an email to chalwa@jahpowersound.com or dm on instagram Jahlwa

NOW PLAYING GET INVOLVED LIKE & SHARE!
Gratitude is a Must Thank You For Supporting Our Music Station. You Can join us to bring joy, truth and consciousness. To our music lovers worldwide. Submit your songs here Info@tbnreggaeradio.com As a token to reward us we greatly appreciate your small contributions.
Thank You For Supporting Our Music Station ! Our Dj/Selectors Are Highly Motivated, Showing Much Gratitude And Optimism In Their Line Of Work. By People Like You  And Your Contributions, Blessing Flow.
Reggae stations in Jamaica and across the world have contributed significantly to the spread of reggae and dancehall music in different parts of the world. Even when the popularity of reggae was plummeting as R&B music seemed to take over, reggae stations played a huge role in maintaining its popularity.
Reggae stations have a massive influence on reggae music in terms of helping new reggae artists get discovered, and renowned reggae artists remain in the limelight. Reggae stations are also among the most reliable sources for new reggae music discovery. Unlike in the past, reggae stations have devised new ways to deliver reggae-related content to listeners, thanks to the ever-growing technology. Notably, most reggae stations stream their programs online, allowing internet users to enjoy their favorite music and take part in conversations. Some of the popular reggae stations in Jamaica include Power FM, RJR 94 FM, Fame FM, Gospel JA FM, and many more.

SONG REQUEST & FEATURED RELEASES
FEATURED VIDEO CLIP
WHERE WORDS FAIL, TBN Reggae Radio MUSIC SPEAKS.
THE MUSIC TRIBE
Welcome We are a team of Music enthusiastic developers and entrepreneurs who decided to convert our common experience into this musical website. We hope you'll like it as much as we do and have a great experience here. Our prime goal is to create a Website in which you can easily enjoy your favorite reggae/dancehall or rub a dub and roots music for any mood. Listen to your favorite  Reggae and dancehall music here at TBNreggaeradio.com/Buggie Productions.
KEEP CALM WITH A REGGAE T SHIRTS
Lion Of The Tribe Of Judah
Bob Marley a tribute to freedom Vintage Reggae Style T shirts For more Rasta T-shirts like this one just remember that tbnreggae.com got you covered.
Our reason for personalizing our selections is that we are passionate about unity and Jamaican reggae music vibes as well as the Rasta culture we have personally selected these. Rasta reggae vibes collections and reggae style accessories for you to vibe with.
Why? We are the sons and daughters of the reggae community so you can shop for any reggae style clothing or any reggae style accessories of the highest quality with pride,from www.tbnreggae.com.
Reggae radio station
Reggae and Dancehall what is this genre? it's  a  popular Jamaica music genre
Without doubt it started out in Jamaica between the late 1950s and 960s this music quickly emerged as Jamaica's most popular style of music.
As the 1970s progressed, reggae music had crossed borders to become an international roots rocking style hitting the airwaves in the United States, Britain, Africa, and other continents.
Initially, reggae music was considered to be the voice of the downtrodden in Jamaican society.
This music is a expression of struggle,pain and emotion, and shows a pathway for hope for the oppressed.
the term reggae is actually derived from a Jamaican slang word "rege-rege," which means "rags" or "ragged clothing" and likely refers to a raggedy style of music.
The reggae genre, which employs a heavy back beat rhythm, is an evolution of the contemporary
Jamaican ska music and Rock steady musical styles.
Music producers such as Coxsone Dodd and Duke Reid slowed the energetic rhythms of ska to create a new sound, which later evolved into reggae music. This genre is distinct with its heavy use of Jamaican vernacular, syncopated beat, and African drumming style Dancehall and reggae settings.
Dancehall and reggae Reggae music received international acclaim particularly when Jimmy Cliff- a Jamaican reggae artist, produced a socio-political movie called " The Harder They Come," which featured an electrifying reggae soundtrack.
The movie coupled with the soundtrack, drew global attention to reggae music, and that's how Bob Marley rose to become a renowned reggae superstar. read more about Dancehall and reggae music here.
CONTACT
CONNECT WITH US
If you have a question, comment, or would like to know about booking, feel free to send a message and we will get back to you.